I just wanted to tell everybody before I started this post that I'm moving to a new town. Pretty exciting. I hope it all goes well having to try to recover and find all the boxes with my cards in it. That won't be fun.
Moving has caused me to stop blogging for quite some time, so with the time that I have I'll show some cards off that I've gotten, hoping that it gives the Cardinals good luck in their big game tonight.
Even though the Cardinals don't win the World Series this year I'll bet they'll be back soon with the help of some of these guys in their system. So here's to the future.


Given some time, it looks like once David Freese leaves it looks like both Carson and Patrick could be a solution to his departure at third. Hate that stupid sticker on their. Wish he would have signed on card.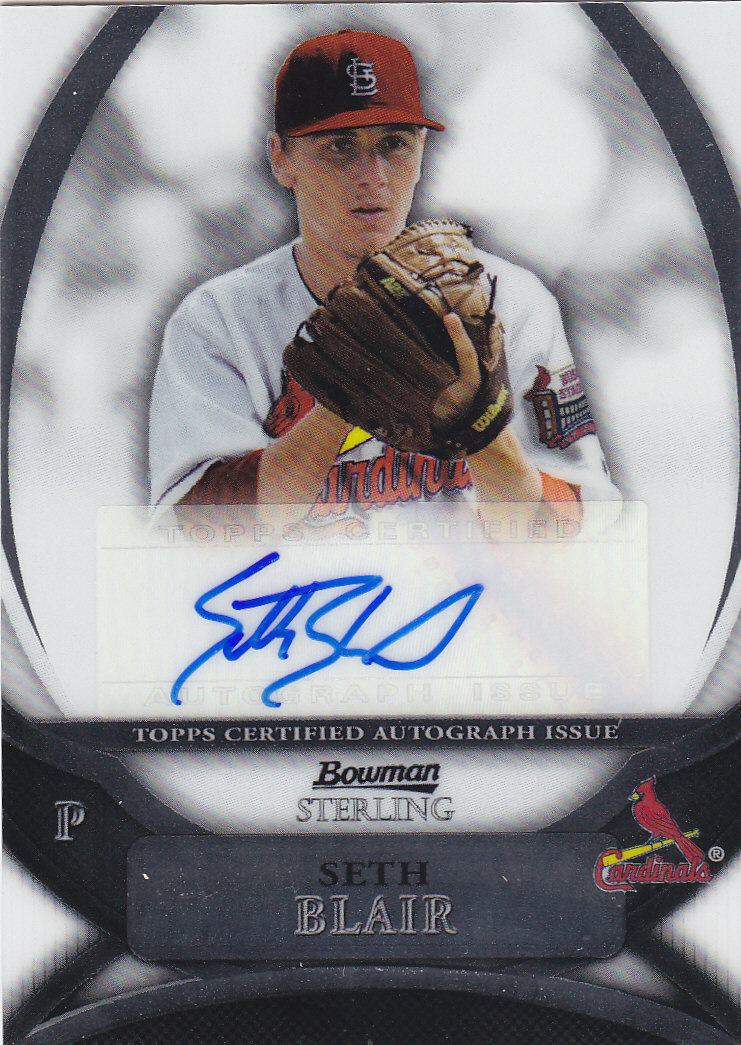 Just a couple more very talented young arms the Cardinals will have at their disposal in the near future. Liking the how the signatures came out.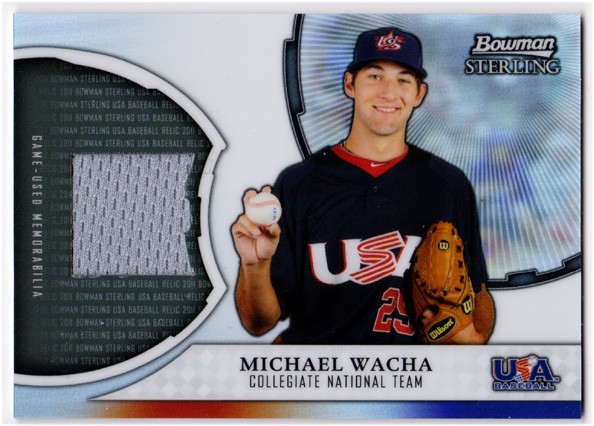 And here's the man himself. Mr. NLCS MVP. Got to like that USA uniform. I forgive you for what happened last night. Yet, the future is still certainly bright for you.
I hope you guys liked the pick ups. And don't forget to never stop blogging. Thanks for reading.