Now the time that all of you have been waiting for the group break. So let's just cut right to the chase and show you the boxes we'll be busting.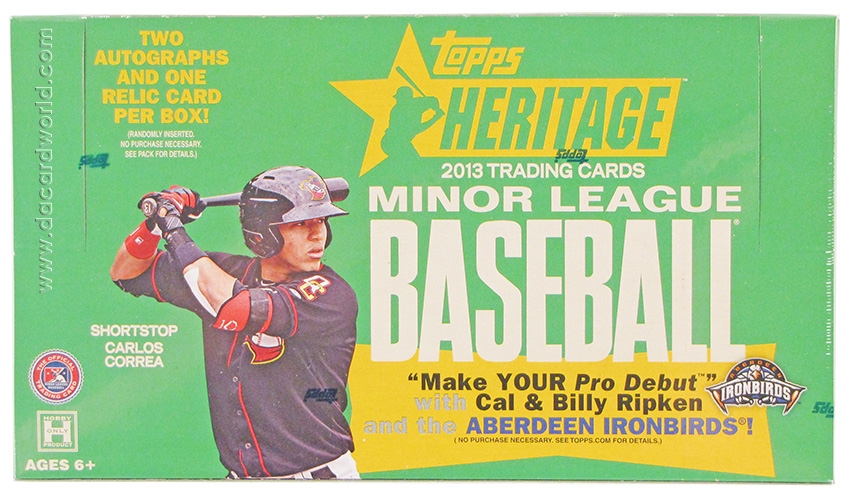 I went with a very prospect heavy break this time because it isn't your everyday cards you pick up at Wal-Mart and there is some real value in some of these boxes. There should be a total of 10 autographs and 2 relics guaranteed. With names like Gerrit Cole, Archie Bradley, Jackie Bradley Jr., Dylan Bundy, Danny Salazar, and many other big names this break has very good potential.
But wait there is more. If I sell all the spots by this Sunday, April 20th, I will add these boxes into the break free of charge.
The boxes will be ordered as soon as possible and payments should be sent via paypal to
Yankees-$10
Cardinals-PAID-Superduperman99
Red Sox-$12
Dodgers-$10
Pirates-$10
Cubs-$8
Astros-$10
Rangers-$10
Reds-$8
Nationals-$6
Phillies-$6
Tigers-$8
Braves-$7
Royals-$8
Giants-$8
Rockies-$7
Diamondbacks-$7
Angels-$7
Orioles-$7
Rays-$5
White Sox-$6
Blue Jays-$5
Athletics-$5
Brewers-$6
Padres-$6
Mets-$5
Twins-$5
Mariners-$5
Marlins-$5
Indians-$5