One of my first ever COMC packages came in awhile ago and oh boy was I excited. With some of my magic I was able to crack some great deals with some sellers. So, without further or due here is just a taste of some of the awesomeness.
First up my main man, Lance Lynn.
\
2011 Bowman Draft Chrome RC Lance Lynn = $0.08
Incredible steal! I was very happy to add yet another key card to my Lance Lynn collection for such a low price.
Next, some AAA prospects for the Cardinals.

2008 Donruss Elite Sam Freeman Auto = $0.80

2009 Tristar PROjections Deryk Hooker Auto = $0.75
Yet again I was able to convince the seller to a couple more steals of deals. Sam Freeman has received the call up to the bigs, but keeps getting sent back down not able to retain his position in the bullpen. And Deryk here is still awaiting his call to the bigs.
Up next, we have Mr. 1st round pick himself, Michael Wacha.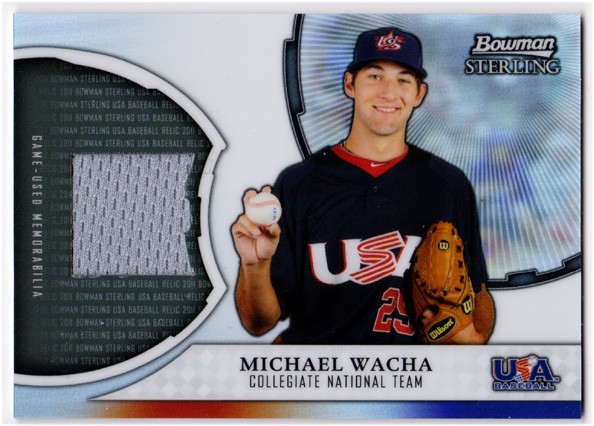 Before getting called to the bigs I was able to get this relic of Michael for only $1.00. Looking back at the purchase now I have to say it's one of the best purchases I have ever made.
Yet these next three have the chance of being even better. Joe Kelly come down for your turn on the Price is Right.

2010 Bowman Platinum Joe Kelly Auto = $1.00

2008 Upper Deck USA On Card Joe Kelly Auto = $1.70
When I first saw the highlights of the soon to be called up spectacle sensation, I started hoarding every card I could find of him. Luckily, cards of him weren't too expensive at the time, so I was able to pick these two on the cheap. I sure am happy too.
Well, there you have it. My first COMC package. What did you guys think? I'd love to hear from you. Even as it is, thanks for reading. Don't forget to have a great time blogging! :)