As I have been absent from writing lately, I have been negotiating several trades. Most of which have been very beneficial to my collection. So enough with all the blabbing, let's get to the trades.
First package comes courtesy of
Coot Veal and The Vealtones
, who sent me this mighty fine Charlie Tilson auto my way.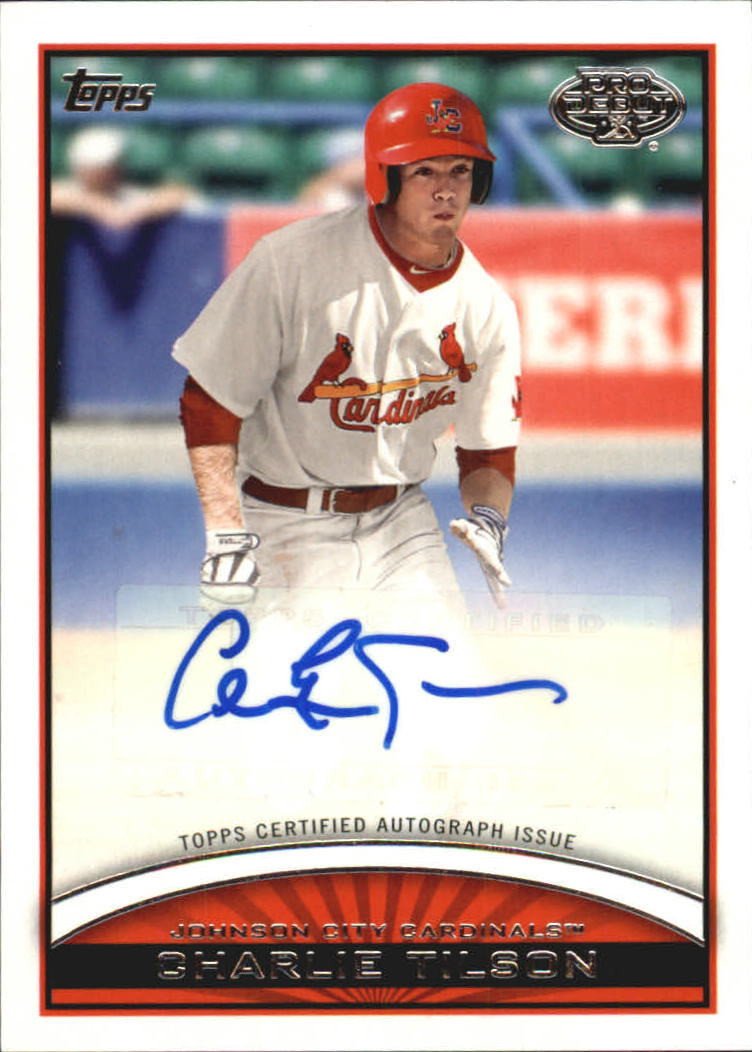 Charlie was drafted in the 2nd round in the 2011 Draft and has been playing in A+ Palm Beach with a .309 average, 5 home runs, and 39 RBI's. He sounds like we might see him in a Cardinal uniform late next year with those kinds of numbers.
Next up while I was listing to some great Vealtones I decided to pick up some Nachos to eat. This triplet of Cardinals come courtesy of
Nachos Grande
.



Drafted in the 4th, 9th, and 14th round respectively, these Cardinals have had themselves some success in the minors. Alex has split the year between A+ Palm Beach, and AA Springfield with a .285 average which isn't half bad. Rowan on the other hand is killing it in A Short State College with a .378 average, 14 home runs, and 38 runs batted in. And to end on a sour note, Anthony hasn't played baseball since 2012 so I don't see him in a Cardinals uniform any time soon.
And while I was listening to my Vealtones and eating my Nachos, I decided to check out some Dime Boxes to find some great deals. These great cards came courtesy of Nick over at
Dime Boxes
.



That is a sweet Yadi rookie. No other way to put it.
I have no clue who Jose Cruz is, but I love me some Cardinals vintage.
And the 2014 Opening Day Blue Parallels have come a far way from where the were in 2011.
Well thanks for stopping by everybody. Thank you once again to all who traded with me I hope everybody has a great day. Thanks for reading!