Yes I actually went to a card show. And boy was I happy that I did. I haven't been to one in over a year!
I know pretty crazy. Especially when it's practically in my own backyard. An hour away. That's not close for some of you, but it is for me.
Well, I bet all of you are like what did you get. Hold your horses. I'll show you gosh.
There were two vendors that I bought from. One had a Lance Lynn autographed picture, but I don't know why, but I just couldn't get myself to buy it. I know I should of but too late to do that now.
But on to what I truthfully got from the card show.
I bet you're going, "Why in the world did you buy this?" Well I'll tell you why. I got some cool stuff.
No lie. I did get some decent cards. And for $30 I think I did pretty well. Also, little did I know I would get the whole set.
Anyways, here is what I pulled. 1:1,180. Pretty crazy.

I bet you have no clue who he is. I didn't either, but after a little time on wiki I read that he actually is in the big leagues still. Plays for the Giants for the time being.
If anyone is interested I would surely be willing to trade this. Also I did pull this as well.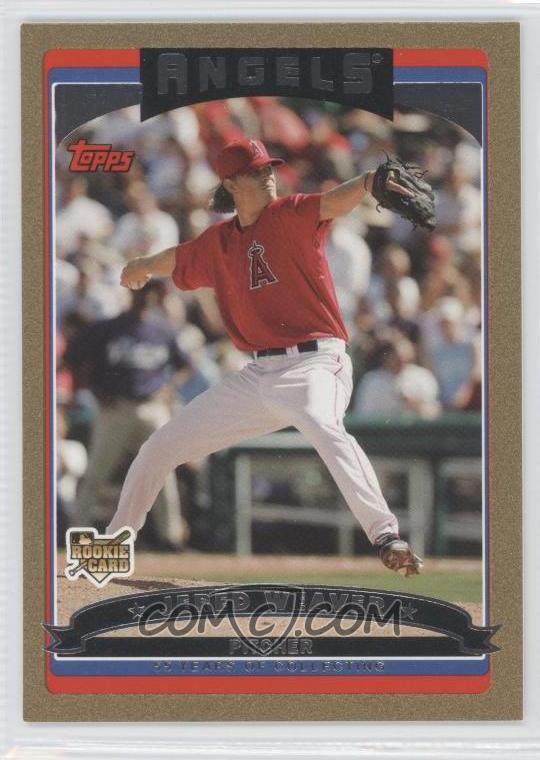 Pretty sweet pull. If anybody is interested in this Weaver either let me know.
Otherwise, I just got some cool Cardinals cards that I know Cubs fans will be happy I don't show today.
Not much more for me to say though than have a happy time blogging everybody! :)