This Christmas was great! Although it did not receive a ton of cards, I did get a box of 2013 Topps Pro Debut. And oh boy was I not disappointed.
So I guess I my as well get right to it.
With every box of 2013 Pro Debut you get 2 Autographs, 1 Manufactured Patch, and 1 Relic. Most of the hits are not the best since they are minor leaguers, but mine was not too bad when it comes to the hits.
And off we go.
First off here, we have the manufactured patch card.

Skipper of the Lake County Captains. Single A affiliate of the Cleveland Indians. It is numbered out of 120 and it looks pretty cool, yet it is not a Cardinal so it's up for trade.
Next up here we have the relic card.

Never heard of him. Who wants it?
Now for the autos.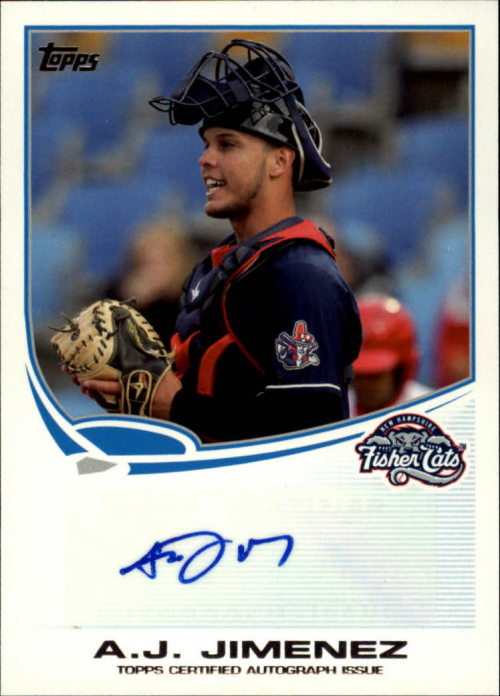 Young back up catcher for the Blue Jays. He might have a chance at starting this year with Arencibia gone.
And...
Drum Roll...
Redemption. Frickin dang it! I have not seen any redeemed yet so hopefully I could get something better than this.
And now you are asking yourself, "What makes this box so great Superduper?
Ahhh, I am glad you asked.
Here is what made the box that good.
A Max Fried Black 1 of 1 Printing Plate. I was astonished when I pulled this. I have never pulled a printing plate before.
Max is the Padres 2012 1st Round Pick. He is on his way through the Padres system. He has already defeated Single A with a 3.69 ERA and 100 strikeouts.
I think I will keep this card for right now just for the reasons that he is such a promising prospect and I pulled a printing plate. I still cannot get over that.
Well there you have it, the hits were not even the cards that had the value in this box.
Everything is for trade besides the printing plate. I hope all of you had a Merry Christmas because I know I did. Thanks for reading!