Yes I know I am late to the party. I seem to be anymore now.
Yet not to be too drab. I must say that this year was quite the year.
Although I didn't think the deals were as good as they were last year, I had some fun picking up some great cards.
So let's cut to the chase.
I know you all love baseball, but I have to give my favorite football team some love. The Indianapolis Colts.
And I don't even want to talk about what happened last Sunday. That was bad.


Trying to make myself a Dwayne Allen jersey. Just kidding, but that would be quite the challenge. The right is a patch card and I got both of these close to $1. I just couldn't pass them up.

He and Marvin Harrison were tearing it up back in the day. If I would have to give the upper hand to one of them, I would surely be Mr. Wayne here.



My unintentional player collection of Anthony Castonzo is growing. It's hard to pass up starting offensive linemen autographs for $1.
I think that about does it for the football side of my order. Now onto my beloved Redbirds.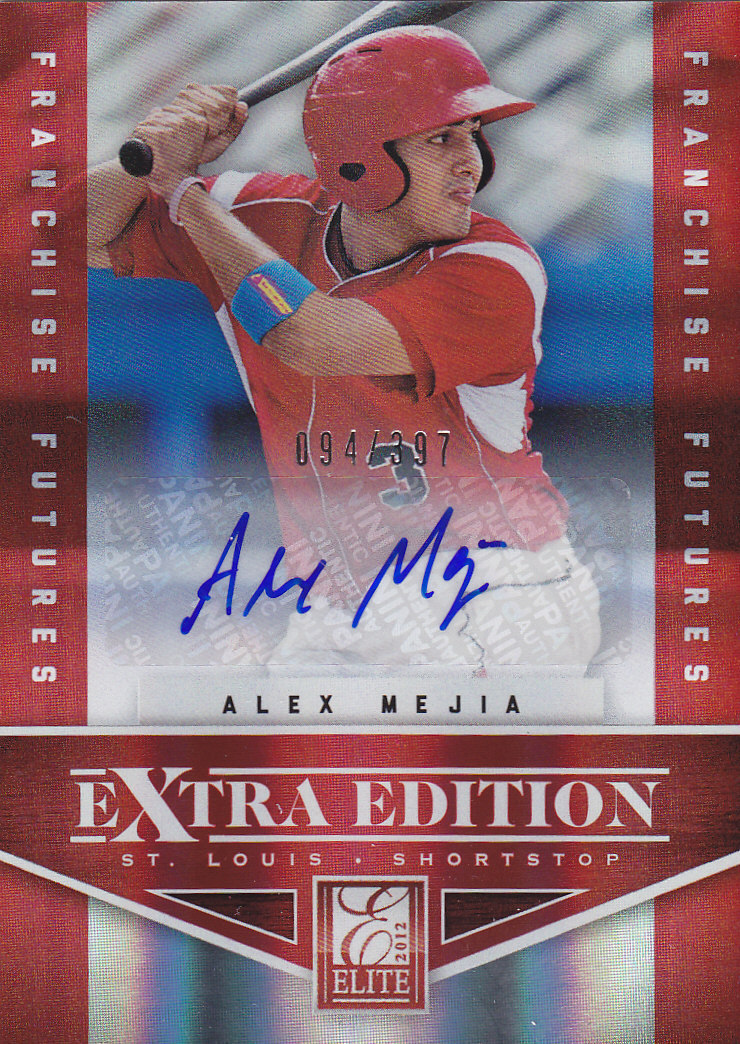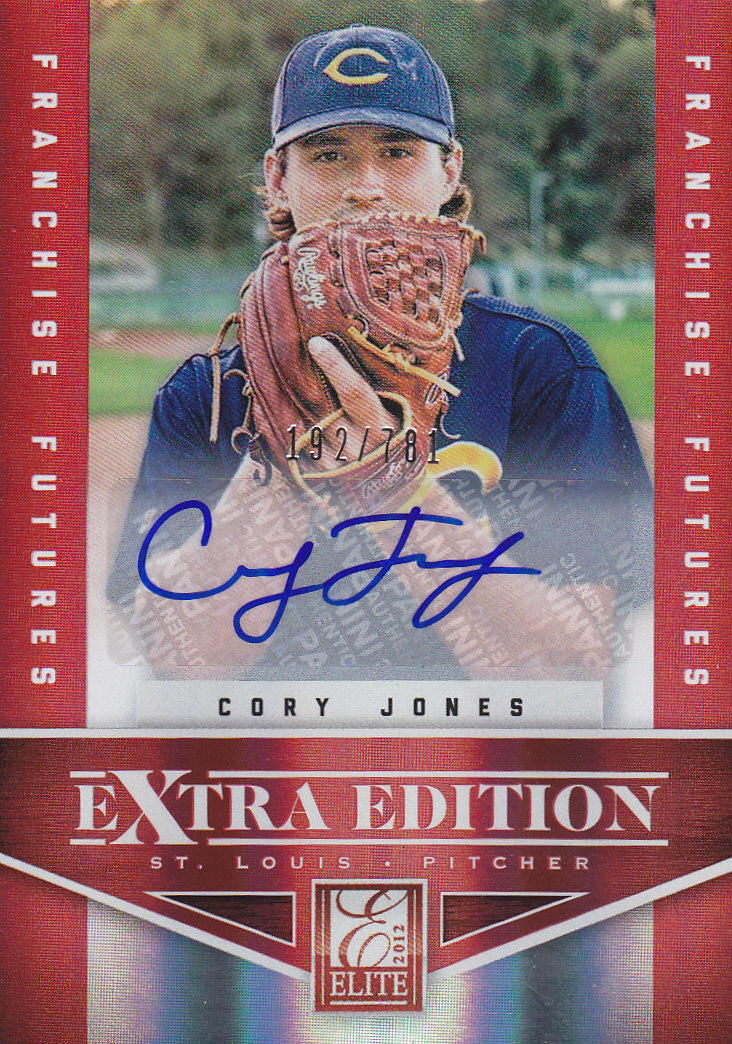 Inching my way closer to completing this autograph set. Now only need the big names like Piscotty and Ramsey.
Alex Mejia was drafted out of the University of Arizona and was the Cardinals 4th round draft choice in 2012. This past year he just finished AA Springfield with a .270 average and .326 OBP. Should be quality depth to the Cardinals in a few years.
Cory Jones was the Cardinals 5th round selection in 2012 and wasn't too good this year in A+ Palm Beach. He got injured in May hasn't come back since. He's only 23 so he has a little time to figure it out.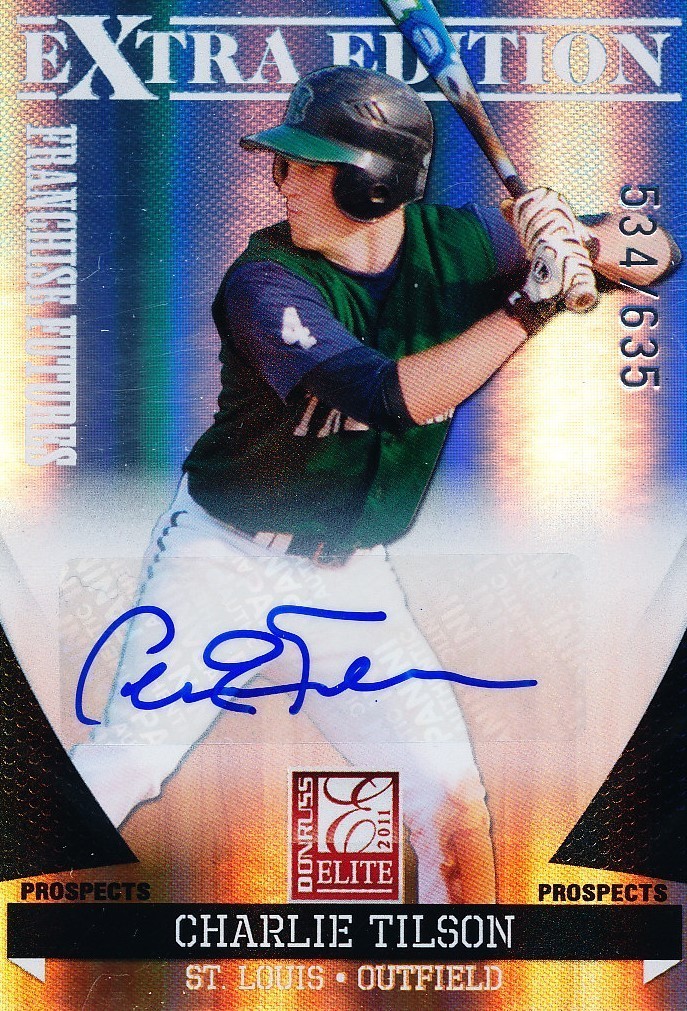 Now here is a Cardinals prospect I am excited about. He tore up A+ Palm Beach this year and got promoted to AA Springfield at the age of 22. He has electric speed and once he is ready for the bigs, it will give John Mozeliak even more headaches.
If he makes the Cardinals, he'll most likely be my newest player collection.


Probably my two favorite Cardinals prospects of all time.
Jordan Swagerty is somewhat of a bust, never making it to the bigs while being drafted in the 2nd round, but how you go wrong when your last name is Swagerty. That's just plain cool.
Adron Chambers is a fighter. He always played the game as if it were his last. He was part of the amazing 2011 World Series run. He is the epitome of never giving up. He was drafted in the 38th round of the 2007 Draft and hasn't given up since. He proved everyone wrong when he cracked the Cardinals roster a few years ago.
That about does it for this year's Black Friday COMC purchases. I hope everybody found some incredible deals themselves. I know I enjoyed it. Merry Christmas everybody! Stay safe out there and God Bless!