Although it is a little overdue, I recently completed a trade with Matthew who runs the incredible blog called Bob Walk the Plank.
He is a great trader and I can't wait to see what he thinks of the cards I sent him. Either way if you haven't given him a follow yet, you are definitely missing out.
Moving on though, Matt was very generous and spared me a few of those (beloved) RedBirds.
First up, Brian Anderson. Truthfully off the top of head, I don't know too much about Mr.Anderson. I know he played catcher for the Cardinals. And I know he played for the Cardinals, but not anymore. So on that depressing note, let us move on.

Ahhhh the infamous Anthony Reyes. Thought to be at one time to become a far more supreme pitcher than Adam Wainwright. I will admit that he did quite an integral rule in the '06 World Series run, but he didn't amount to much after that. Nice white swatch though. Probably a piece of underwear or something. I sure hope its not.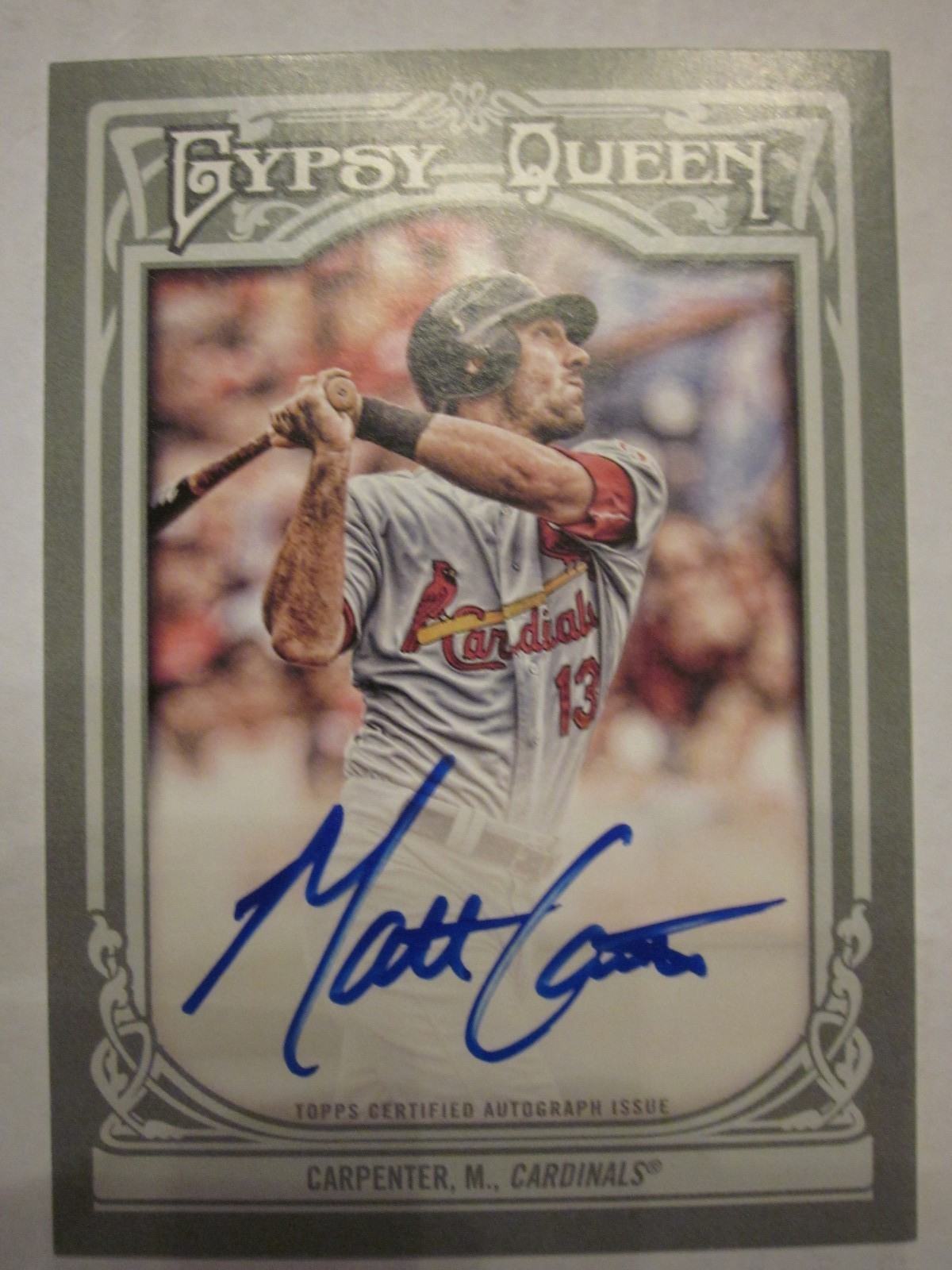 BOOM!!! The grand finale. Matt outdid himself. This was totally unnecessary, but I will make sure it has a nice home here at the Fantastic Catch residence. I just hope what I sent his way will be enough because this was definitely a lot!
And I don't think I need to give you a rundown of who Matt Carpenter is. If you don't know who is well...shame one you.
Once again I want to reach out to Matt and thank him so much again for the great cards. Thanks for stopping by and God Bless!